What is Firelight Education?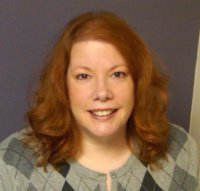 Firelight Education is a new  firm providing professional development and consulting services for teachers, administrators, and tutors.

My background is in math and secondary education, but for the past several years I have worked exclusively to bring standards-based educational reform to the field of adult education. I was chosen to serve on a team representing the state of Illinois to pilot the Office of Career, Technical and Adult Education's College and Career Readiness/Standards in Action project.

I have also been an integral part of the team of adult ed instructors and administrators developing standards-based curriculae for adult education programs in the state of Illinois.

Because the adult education standards in Illinois are based on the Common Core State Standards (CCSS), and contain the College and Career Readiness Standards, I can speak to educators and those who support them from P-12.
I approach math instruction from a "why before how" perspective -- meaning emphasis is placed on building conceptual understanding before showing students shortcuts or algorithms.
With almost 30 years of classroom, administrative, and professional development experience, I have been there, and done that. My passion for education runs deep; my skills and abilities have developed from practical experience.

I have become a sought after speaker at local, state, regional, and national conferences. Those who attend one of my professional development sessions walk away with tools they can begin using immediately.
I am also known for my humorous approach to my work, as well as my authenticity. I really love working with teachers and administrators, and I think that comes through in my trainings.

As a result of my work in the field of adult education I was asked to write a book for the New Readers Press Teaching Adults series. The book Teaching Adults: A Math Resource Book is due to be published in the spring of 2016, and more information is available here.
I chose the name Firelight Education for my company because it captures my belief about the truly transformative nature of learning. I say "the brightest blaze begins with one spark," and I know in my bones that is true, and often, after years of struggling in a traditional school setting, it is the adult education instructor who provides that spark and convinces his or her student to keep it burning.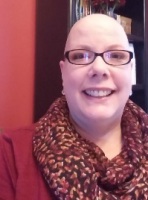 Contact me for more information!

   Phone:  309-830-2029

   Email:  LibbySerkies@firelighteducation.com